Real estate in Ghana presents a wide range of possibilities for investors seeking a dynamic and expanding market. The country's affordable prices, strong rental market, and potential for capital appreciation make it a highly appealing destination for real estate investment.
Here are 10 reasons why investing in Ghana's real estate market can be a smart decision:
1. Accra is booming
Accra, the capital city of Ghana, is rapidly evolving into a global metropolis, consistently climbing the ranks of African cities for sustained growth and international connectivity. The city is home to many multinational companies, which have established their regional or continental headquarters in Accra's booming business districts.
Investing in Accra offers investors an excellent return on investment, with rental yields in the range of 8%. The demand for rental properties by corporates and diplomatic missions remains steady. Although prices have dropped by around 20% for older projects, newer and more exclusive properties are still priced relatively high ($4000 and above for 3 bed units). Furthermore, rentals are typically paid yearly in advance, making investment properties even more appealing.
2. Growing tourism industry
The Kotoka International Airport's newly built Terminal 3 is poised to serve as a gateway hub to both international and regional destinations, capable of handling up to 5 million passengers annually. Ghana's tourism sector is expanding quickly, with the number of tourists visiting the country rising by 7% annually. In the past 5 years, tourism has seen significant growth, generating over $2 Billion in revenue from tourism in 2019.
This growth in tourism is projected to result in an uptick in demand for hotels, resorts, and other commercial properties. The majority of tourists that come to Ghana want to enjoy the stunning beaches and have a leisurely vacation. They are prepared to spend their money on hotels and travel-related goods making luxury resorts the future of the real estate market in Ghana. The beautiful views, and prestige that comes with owning an investment property near the coastline make luxury properties excellent investments with returns that can provide substantial income. 
3. Abundance of natural resources
Ghana boasts an extensive array of natural resources, including gold, crude oil and cocoa, which makes it the second-largest exporter of cocoa in the world. The government has been implementing industrialisation plans aimed at adding value to the agriculture and natural resources sectors. The country's export position has greatly improved in recent years due to the outstanding performance of Gold and Cocoa, where Ghana remains a global leader.
The strong performance of the natural resources sector can attract foreign investment, which can lead to increased development and construction of new properties.
4. Vast opportunities for expansion and investment
Ghana's real estate sector is diverse, offering a wide range of options for investors, including residential, commercial, and industrial properties. This diversity enables investors to find the right investment scope to suit their needs. 
The Ghanaian real estate industry has a lot of potential for growth and investment, particularly in the low-cost housing segment, with an estimated deficit of 2 million units. The government has introduced significant tax incentives for companies that venture into low-cost housing. 
The high-end market has also undergone a transformation, with a growing demand for standalone houses in line with global trends post-covid pandemic. The sector is underdeveloped and astute investors are seizing these new opportunities.
5. Rising population
Ghana's middle class is expanding, leading to more individuals who have the financial resources to invest in property. This expanding middle class is driving demand for higher quality housing, such as gated communities and high-rise apartments. 
The population of Ghana is projected to reach 44 million by 2050, which is likely to increase the demand for housing and commercial properties. This population growth will also result in the need for more infrastructure, such as roads and power, further stimulating the property market.
6. Government support
The government of Ghana has implemented policies to support the property market, such as tax incentives for developers and a mortgage finance scheme for first-time homebuyers. These policies make it easier for developers to build and sell properties, and for buyers to afford them.
7. Infrastructure development
Infrastructure development in Ghana is a significant reason to invest in real estate in the country. The government of Ghana has been investing heavily in infrastructure development in recent years, with a focus on improving transportation, power, and water supply. These developments make it easier for people to access different parts of the country and make it more attractive for businesses to invest in Ghana.
The improved infrastructure in Ghana has also led to an increase in population, which has created more demand for housing and commercial properties. This in turn has further attracted foreign investment in the country, which has led to an increase in the construction of new properties.
8. Affordable prices
Compared to other countries in West Africa, the cost of real estate in Ghana is relatively low. This is due to a number of factors, including the country's relatively stable political and economic environment, and the availability of land and resources.
This makes Ghana an attractive destination for investors looking for good value for their money. The low cost of real estate in Ghana means that investors can purchase properties at lower prices than they would in other countries in the region, and this can provide them with a higher return on their investment.
9. Strong rental market
The demand for rental properties is particularly high in urban areas such as Accra, the capital city, and Kumasi, the second-largest city, where there is a large concentration of businesses, educational institutions and government offices. This makes it an attractive destination for investors looking to rent out their properties to corporate and diplomatic missions, students, and young professionals.
The rental market in Ghana is also driven by the fact that many people prefer to rent rather than buy property, as it offers more flexibility and is less risky. Additionally, many people may not be able to afford to buy property, making rental properties more accessible.
10. Good potential for capital appreciation
The real estate market in Ghana is still relatively underdeveloped, which means that there is good potential for capital appreciation. As the market develops and demand for property increases, prices are likely to rise, providing investors with a good return on their investment. 
Ghana's real estate market presents a range of openings for investors seeking a stable and growing market. With all these factors, Ghana's real estate market is a viable option for investors looking for a good return on their investment. As always, it is important to conduct thorough research and due diligence before making any investment decisions.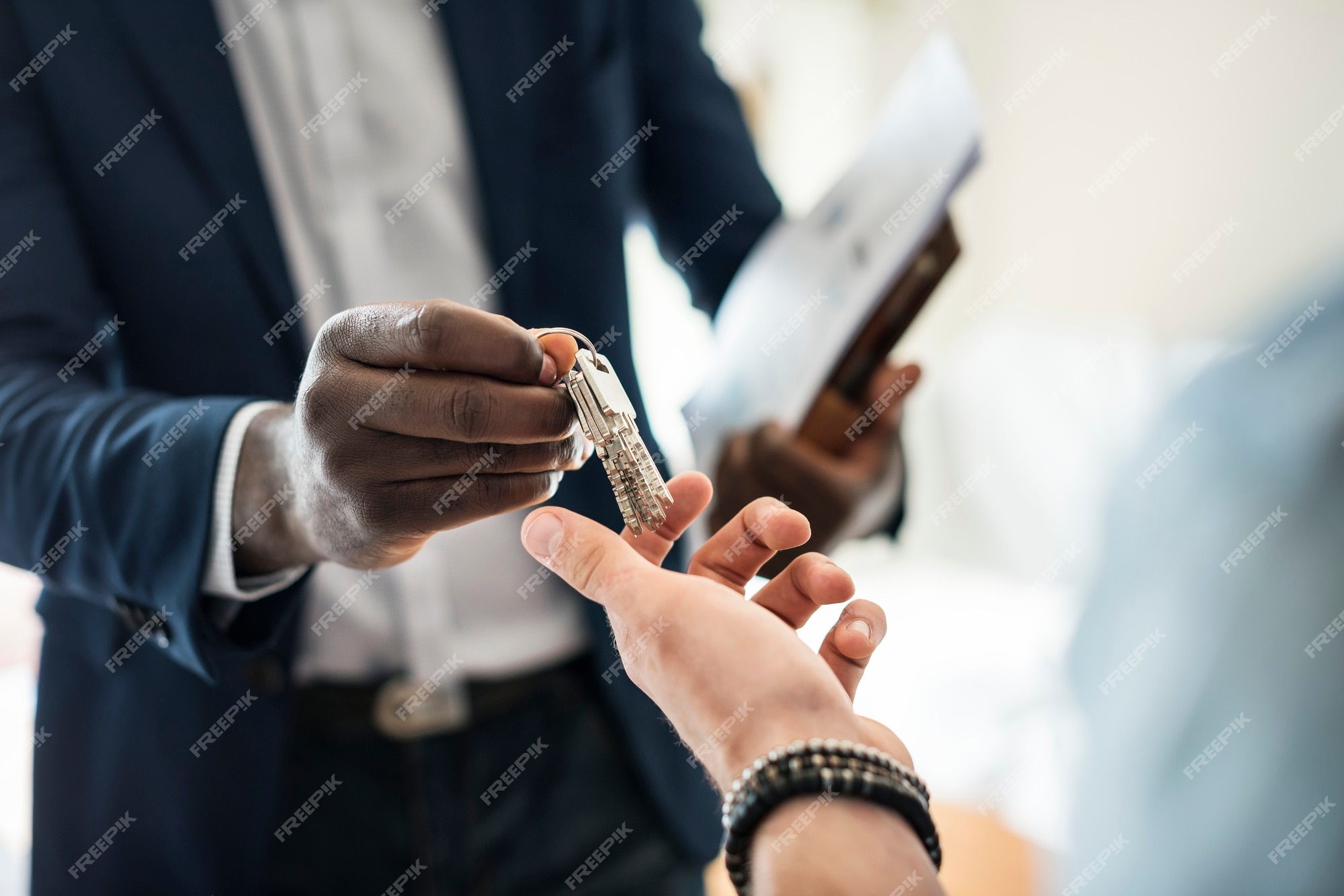 Are you looking for a reliable and experienced partner to guide you through the process of investing in Ghana's real estate market? 
Look no further than Akka Kappa! Our team of experts has a deep understanding of the market and the necessary connections to help you find the perfect investment opportunity. We are committed to providing our clients with the best possible service and ensuring that their investments yield the highest returns. 
Don't miss out on this exciting chance to invest in Ghana's growing real estate market. Contact Akka Kappa today to schedule a consultation and start exploring your options.